German J/80 Class Association welcomes all yachtsmen and foreign J/80-sailores. We are happy to meet you in Germany and will be happy to give advice and help, when you intend or already attend a sailing competition / regatta here. J/80 fleets are based mainly at Baltic Sea in Flensburg, Kiel, Lubeck. Some are sailing on the North Sea (Bremen und Cuxhaven). Others on Lake Konstanz and the other Bavarian lakes (Chiemsee, Starnberger See).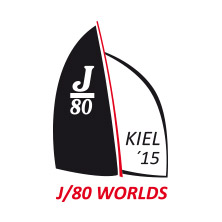 J/80-World championship 2015 will be held in Kiel 4th to 10th of July. www.j80worlds2015.com
Two weeks before there will be the famous regattas of Kiel week. In 2015 Kiel week will be an ideal warm up or training for our guests.
Other J/80 races in Kiel are:
Maior-Cup (May offshore Cup) on first weekend of May. www.kyc.de
Wetterwelt-Cup in beginning of June every year.
Training in Kiel: Sat.&Sun 26th & 27th of April and 1st of May.
For further information use the contact-button.
Maior-Cup in Kiel: Friday 2nd to sunday 4th of May 2015. We expect 15 to 20 boats.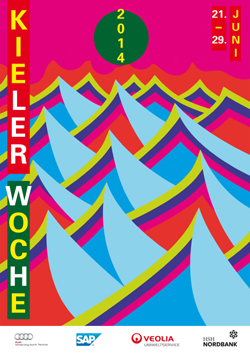 Kiel week 21.-24.6.2014. In last years around 20 J/80 competed. Kiel week is an ISAF- / EUROSAF-sailing event with internnational competitors and international jury, race officers and infrastrucure for teams from overseas.
www.kieler-woche.de
rDiese E-Mail-Adresse ist vor Spambots geschützt! Zur Anzeige muss JavaScript eingeschaltet sein!
German Open 7th to 9th of September 2014 will take place in Glucksburg near Flensburg. Flensburg Fjord is an excelent J/80-racing are because you will find wind and wether conditions like offshore, but the deep water is protected by the coastline, so you will miss waves. further informtion at Flensburger Segelclub www.fsc.de
With our neighbours from Denmark and Sweden we try to figure out a combined national championchip called nordic championship. This events it will be open to all nationalities. If you are interested please use the contact-button for an E-Mail to us.
For advice about transport of your boat, travelling and accomodation please feel free to contact us.